One third of the season down report card!
Author: Jason Barber Date: Monday, 10th Nov 2003

Although we have still to play Motherwell, and we have had the joy of playing Celtic twice, Dunfermline have now played one third of their pre split matches. How have they done so far?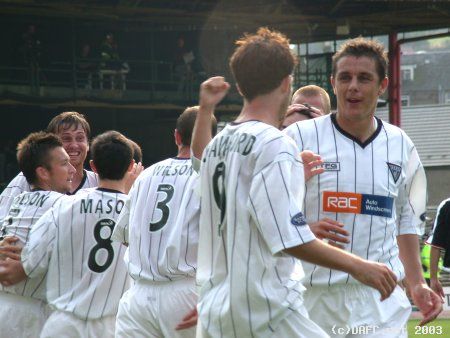 Well, as with most things amongst Pars supporters, opinions vary! We now sit with a record of 4 wins, 3 draws and 4 defeats from our 11 matches. Two of those defeats came against the Old Firm, with another at bogey ground Tynecastle. With that in mind the home game against Kilmarnock is perhaps the only "banker" that the management and players have lost out on at this stage.

The season kicked off back on the 9th August. A certain Jim Leishman returned to his spiritual home earlier that week to give Dunfermline a massive boost off the park going into the new season. Would his arrival spark a renewed interest in the club?

A superb crowd of over 10,000 came to East End Park for the well hyped match against a Chris Suttonless Celtic. Most Pars would have settled for a point before the game, and that turned out to be the reward for a battling performance which saw Darren and Derek Young make their debuts. An old favourite by the name of Andy Tod also appeared in the side for the first time since leaving during season 2000/01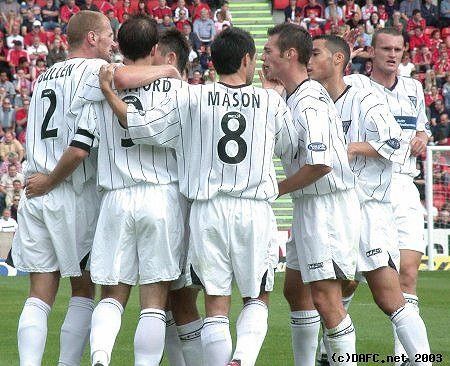 Rare win at Aberdeen
Excellent away victories at Dens Park and the always troublesome Pittodrie saw Dunfermline sitting pretty after three very tough opening fixtures. The performances might not have been what the manager, or the fans, were looking for but the points were being put on the board which is always a decent sign.

Difficult away trips to two bogey grounds followed however. Tynecastle saw YET ANOTHER nervous Pars performance with Hearts not having to do much to get their now customary 1-0 win. Ibrox was unfortunately more of the same old story yet again, with a 4-0 thumping being dished out.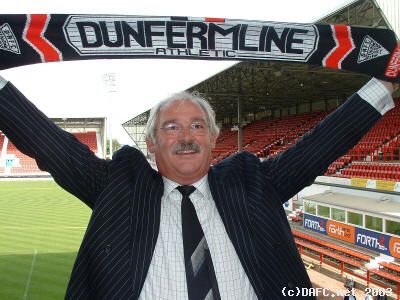 Leish came back home!
The run of away games came to an end with the new XL Turf pitch being installed at East End Park in time for the Hibs game on the 20th September. So much has been said by so many, we will not go into the debate here, suffice to say it will no doubt be a talking point for at least the duration of it`s two year trial!

A rare scoreline for Dunfermline (0-0) was the anti-climactic end to a historic day.

After dispensing with (eventually....) Cowdenbeath 2-0 in the CIS Cup, Partick Thistle were the first SPL to both score a goal, and lose a game on the new surface. Gerry Collins made his views well known, though more thought he was merely spilling some sour grapes on the dressing room floor.

Another (shock, horror!) 0-0 result came at Livingston, which for those who attended will hopefully be quickly forgotten, as it was one of the dullest matches Dunfermline have ever taken part in!

Kilmarnock did a smash and grab act at East End Park, again, to somehow win 3-2 a month ago. No one can still quite work out what went wrong that day, though it must be said Dunfermline did something very similar to Dundee earlier in the season.....

A terrible cup exit to St Johnstone saw Dunfermline players look like strangers to each other, and all of a sudden some were preaching doom and gloom.

Thankfully, a very straightforward victory over Dundee United led us back to winning ways and restored some faith with Press hacks circling over East End Park to try and stick the boot into DAFC regarding financial worries.....

This led back to a rematch with Celtic last week. The match report (see below) will hopefully provide some positives that can be taken from an always sore result.

Motherwell who are flying high, have not had the pleasure of facing Dunfermline so far this season. Our postponed game with them will take place later this month. Their progress has been an interesting one and perhaps once again proves that any side outwith the OF is more than capable of beating another on any given day.

So, quite a few plus points, and quite a few frustrating ones, to be taken from the season to date. Yet another bad cup exit does not help morale, but it is in the league where consistency is required most. Dundee, Aberdeen and Hearts are all visitors to East End Park shortly. Winning these matches will be the target for all concerned, hopefully taking care of Motherwell along the way.

We all know Dunfermline can beat these sides, let`s hope that is put into practice in the coming weeks and a climb up the table follows.

As far as a `report card` goes, it would probably be deemed `could do better`. Looking on the bright side, that still leaves plenty of room for imrpoved results and performances over the next phase of matches, so COME ON YE PARS!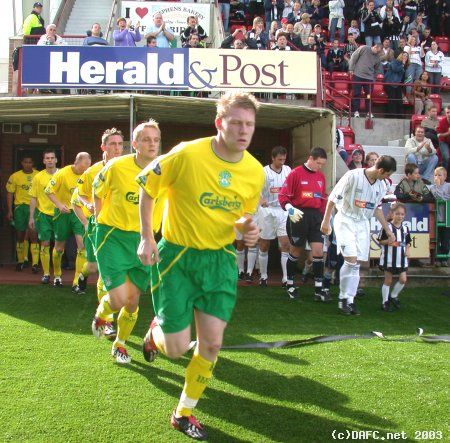 New turf v Hibs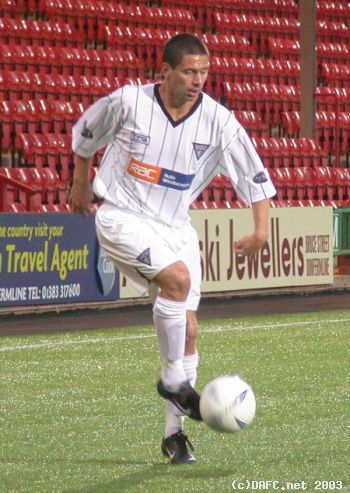 Andy McDermott is latest to join Pars
Related Stories


views: 2,895