Pars hit the high road up to Inverness
Author: Jason Barber Date: Thursday, 28th Sep 2006

Dunfermline head up the A9 as they still seek their first ever top flight victory over Inverness, either home or away!
Whilst there have only been two SPL games between the sides at the Caley Thistle stadium, Dunfermline are still to experience all three points against the Highlanders. After winning their last two home games, Dunfermline must start to turn away games into points if they are to mount a serious charge up the table.

Bizarrely, ICT seem to buck all winning trends in football as their away form is absolutely superb, yet their home results leave a lot to be desired.......
Indeed they have still to win a home game this season, after three draws and a defeat, yet have only lost one game on their travels as well (which was to Hearts)

St. Mirren and Falkirk have both won up in Inverness this season and Dunfermline must look to do likewise if a safety net is to be built over 12th spot, whilst climbing through the congested SPL pack at the same time.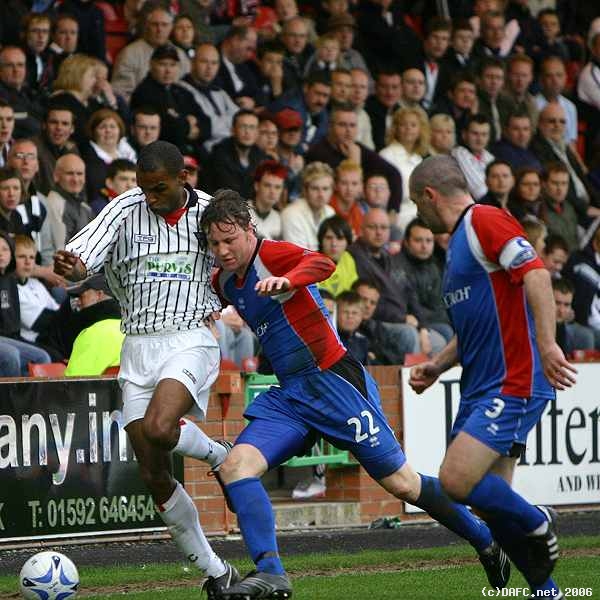 Daquin will be keen to start
For all their struggles at home, they have also managed to hold league leaders Celtic to a 1-1 draw, so they are certainly not complete rollovers on their own patch!

It is one accusation that could never be levelled at ICT, as their phsyical fitness has often been an advantage over ourselves and other sides since they well and truly established themselves in the SPL three seasons ago. Having never been in relegation trouble since John Robertson, and then Craig Brewster, held the reigns, current managerial incumbant Charlie Christie will be anxious not to make it third time unlucky.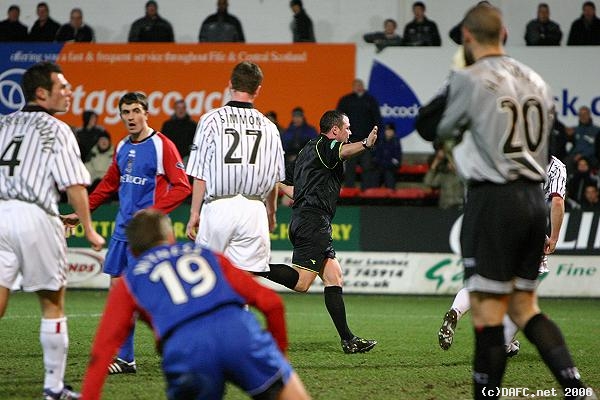 Brian Winter was to blame for DA not breaking their duck in Feb
Dunfermline`s away form is even poorer than ICT`s home form however, so certainly nothing to be overly optimistic on that front.

Without an away win, or rather embarrassinly even an away goal, after four matches away from East End Park, Dunfermline have to sort out their away day blues soon.

A single point in the 0-0 draw at Tannadice is all Dunfermline have to show for their efforts on their travels so far, simply not good enough!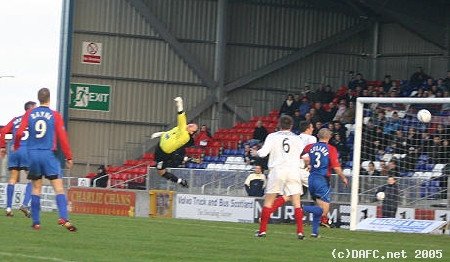 Wilson scoring during ICT`s first SPL game at home




Dunfermline have won in Inverness, but that was thanks to Davie Moss and Lee Bullen goals in a 2-1 victory in the first division way back in April 2000! Since then, the clubs have met each other in eight league games, and Dunfermline have not won any of them..........

Records are there to be broken though and it would be ideal timing from Dunfermline`s point of view if they picked up a result on Saturday afternoon.

The two recent wins over Kilmarnock and St. Mirren have come the hard way, after going behind in both games. However, in recent times Dunfermline have done that and then gone on to crumble. Positive signs that going 1-0 down no longer seem to mean that and the team can get their act together and go onto win the game.



views: 2,576