Pars play Rangers in Scottish Cup
Author: Jason Barber Date: Thursday, 4th Jan 2007

With the SPL table looking all the more depressing with each passing week for those of a Pars persuasion right now, Sunday sees a (hopefully welcome!) distraction thanks to the Scottish Cup. The draw sees Dunfermline welcome Rangers for the third of their four trips to East End Park this season in all competitions here dafc.net looks ahead (and into the past…) with regards to the fixture:


Both clubs will see Sundays game as a potential forerunner to saving an otherwise poor season by their individual standards. Whilst Dunfermline's problems are clear for all to see in that aforementioned league table, Rangers manage to amass far more newspaper column inches and tv headlines due to their apparently disastrous season which sees them lying adrift in second place. The build up to the cup tie on Sunday has been almost minimal whilst the Barry Ferguson issue has had Chick Young and his cohorts going into a media frenzy regarding the "sensational news that will rock all of Scottish Football" Granted it is a major concern to Rangers fans, but the BBC have managed to outdo even their own previous efforts in terms of exaggerating sporting headlines in the past few days! At the time of writing, Rangers manager Paul Le Guen has also left the club, leaving Ian Durrant in charge of the side for Sundays meeting!
Of far more importance to both Stephen Kenny and Durrant, both sets of players and supporters will be a positive Scottish Cup run that would either see silverware in the Ibrox Park boardroom, or simply a set of results to lift the gloom surrounding Dunfermline's league position.

Whilst Dunfermline's record against Rangers is indeed a very poor one to say the least, there are those ever so rare glimmers of light that make it all worthwhile once in a while. This afternoon's meeting between the teams is the seventh in Scottish cup history, and the first since 2002/03 season when Rangers won 3-0 in an Ibrox replay after the first match ended 1-1 here at East End Park.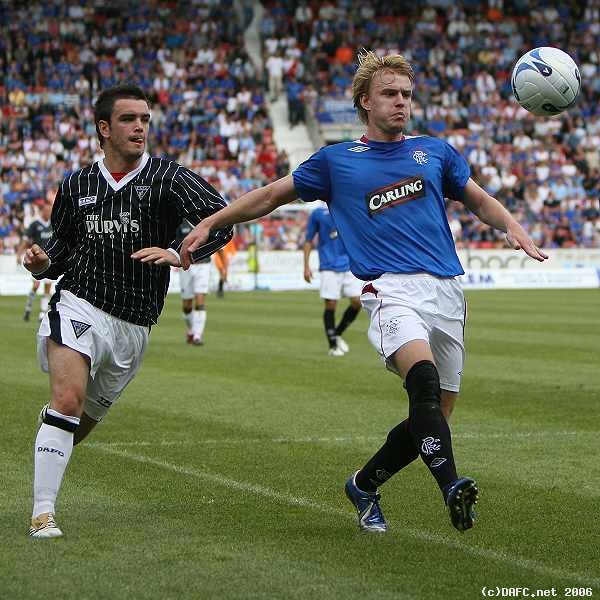 Owen Morrison scored equiliser back in August
However, Dunfermline's greatest Scottish Cup moment against Rangers, and in fact their only victory from those seven to date, came back in February 1988. Having been promoted through the divisions in successive seasons, Dunfermline's league form was as precarious as it is today (in fact, the cup match came in the middle of an eight match run which saw Dunfermline fail to score, hopefully not a record that will be getting threatened this season)

The gulf between the two sides which took to the field was arguably much larger than it will be on Sunday, with Rangers including a side packed with top international players including Graeme Souness, Ray Wilkins, Trevor Francis, Chris Woods, Mark Walters and indeed their coach on Sunday Ian Durrant. Dunfermline's side was made up of an on loan goalkeeper in the shape of an inspired Dave McKeller and the majority of the side which had been promoted just months earlier.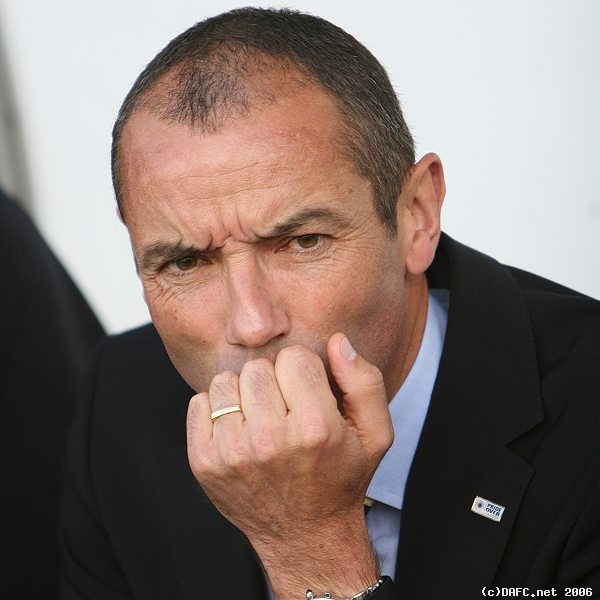 One man who WON`T be there on Sunday....
Mark Smith's shot, or cross depending on how biased you want to be, saw Dunfermline take an early lead as his dipping effort from the right wing touchline dipped in over the head of England's Woods. The Pars defence was pushed for the rest of the first half as Norrie McCathie and his colleagues at the back stood firm under tremendous pressure. John Brown was then sent off for a blatant elbow on Mark Smith, though his reaction towards the linesman who flagged for the foul saw Brown's face turn redder than his hair with anger. Dunfermline's own John Watson then produced a stunning diving header in the second half to double the lead and Dunfermline held on for a remarkable win against the odds.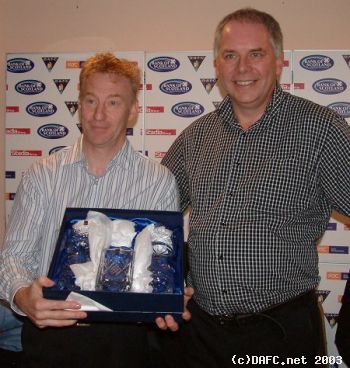 Club legend John Watson scored back in 1988 cup win




What price a similar result on Sunday afternoon? If Dunfermline are to upset the odds then similar levels of determination and resilience to those shown back in that famous win will be required again at the weekend. Having already held Rangers to a 1-1 draw in the SPL this season, back on August 13th, Dunfermline have shown they can at least match their opponents on the day. Since then, the sides have met in both the CIS League cup, which saw Rangers run out rather straightforward 2-0 winners, and the same result occurred at Ibrox in the league.

The crowd at the earlier league cup meeting between the teams this season was 5,702 which maybe came as a surprise to some. Hopefully there will be an improved turnout on Sunday for a match which is a live Sky TV encounter, with punters able to see a classic cup tie between two teams both gunning for a win! Above all else:

COME ON YE PARS!!




views: 3,339