Petrie off to Oz
Date: Saturday, 25th Jan 2003

Stewart Petrie is off to join Ian Ferguson in Australia.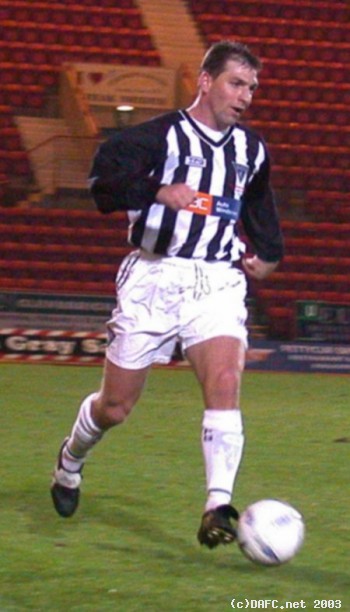 After a superb evening on Tuesday night the club have released Stewart Petrie to join Northern Spirit until the end of the season.
Fans have wished Stewart all the best on the message board and I`m sure will be following his progress in Australia. Stewart personally thanked the fans on the message board and many fans also responded thanking Stewart for his committment to the Pars.
As DAFC.net sponsored Stewart Petrie we now have to retrieve his shirt so that we can use it a prize for some lucky winner. Hoi ! Stewart where are you ?
Related Stories


views: 3,587