Pitch Fund Appeal
Author: Brian Duncan Date: Thursday, 21st Jul 2005

DAFC are asking for help to support the club with the expenses in re-laying this `new technology` grass surface which is replacing that old-fashioned synthetic surface.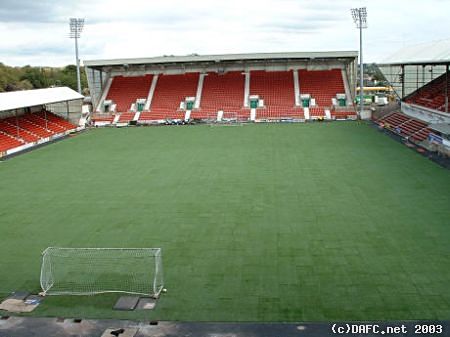 The story on the official site is asking for financial help.

As Murray Falconer says "The Board were, of course, aware of the potential scenario (of re-instatement), and had lined up potential funding, that they have now called upon."

Despite some opponents of the syhthetic surface, I`m sure that many people thought that the surface would continue for another year. Due to the short-sightedness of some of the SPL board members Dunfermline have had to go back to a grass surface. Obviously the board had a contingency plan, but that plan involved finance which at the end of the day has to be paid back.

Any help you can offer will help the long term future of Dunfermline Athletic.

see the official site for more details.
Related Stories


views: 3,417