Post Match Interviews
Date: Monday, 4th Apr 2005
Scott Thomson
Scott`s Initial reaction to Livingston scoring was slight dejection, but the response from the guys was great. Our heads didn`t go down but we did try to get back into the game. Scott was happy with his centre-half role today as he can do more for the whole team.

This season for the Pars has meant that the team has not been consistent, with injuries etc, players have had to come into different positions and playing alongside different players each week. Thomson certainly has better games playing in his centre-half role and can control the game better.
technical problems means we have no other interviews, sorry.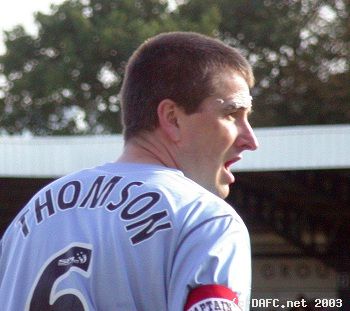 Scott Thomson




views: 2,757