Prediction League 2019-2020
Date: Sunday, 6th Sep 2020

This is confirmation that a winner was finally decided for the Season 2019-2020 after its sudden end at the end of March. `sadindiefreak` was the eventual winner primarily due to his original selection of the Winning Team "Dundee United". Unfortunately his choice of Kevin Nisbet did not also produce another 10 points !



Terry Hope recently started an OU course so was delighted to be this years winner and he now has his season ticket renewed.

Our thanks to Squealdeal for again sponsoring this years prediction league and we will welcome him back for Season 2020-2021.

Thanks to Stella Kozma for his help in running the league.

£125.00 was recently sent to the Disabled Supporters Club to support their lift project, your donations were very much appreciated.

We will let you know very shortly how to register and start this seasons competition.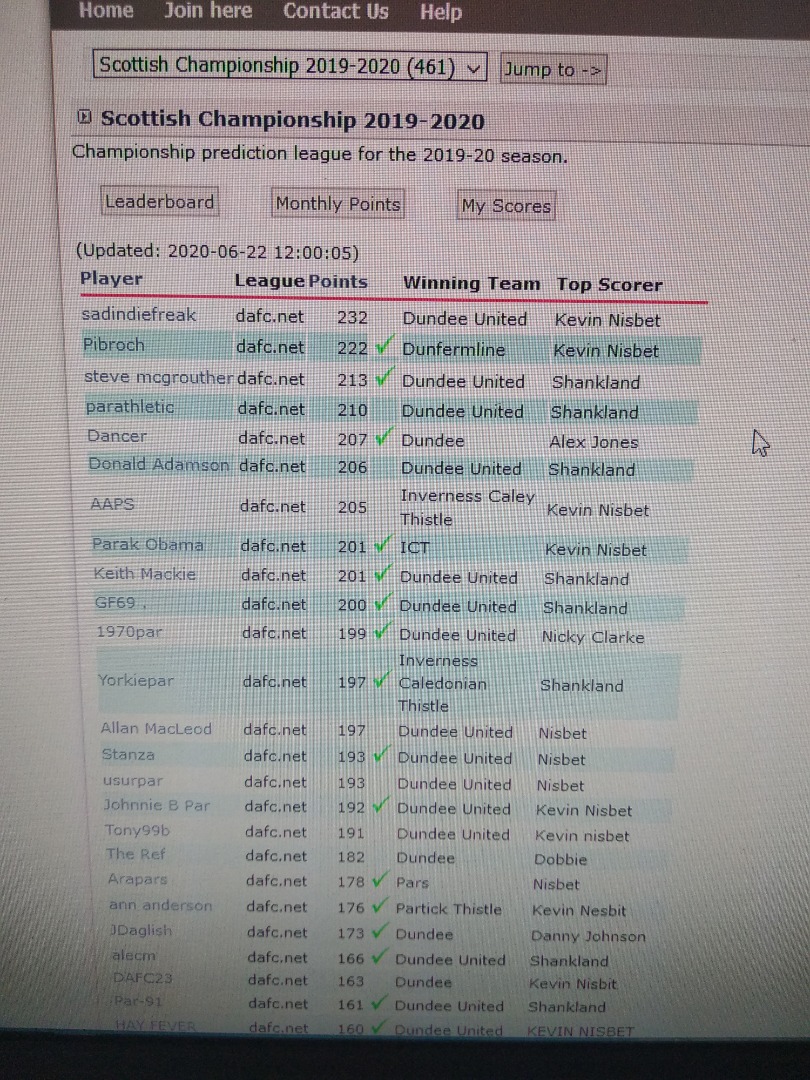 views: 242