Print -- They Shall Not Pass
Date: Monday, 3rd Jan 2022

Purchase a print of the Paul Town painting They Shall Not Pass which features Roy Barry and John Lunn tackling Jimmy Johnstone in 1967 at Celtic Park.

The prints are now available to purchase.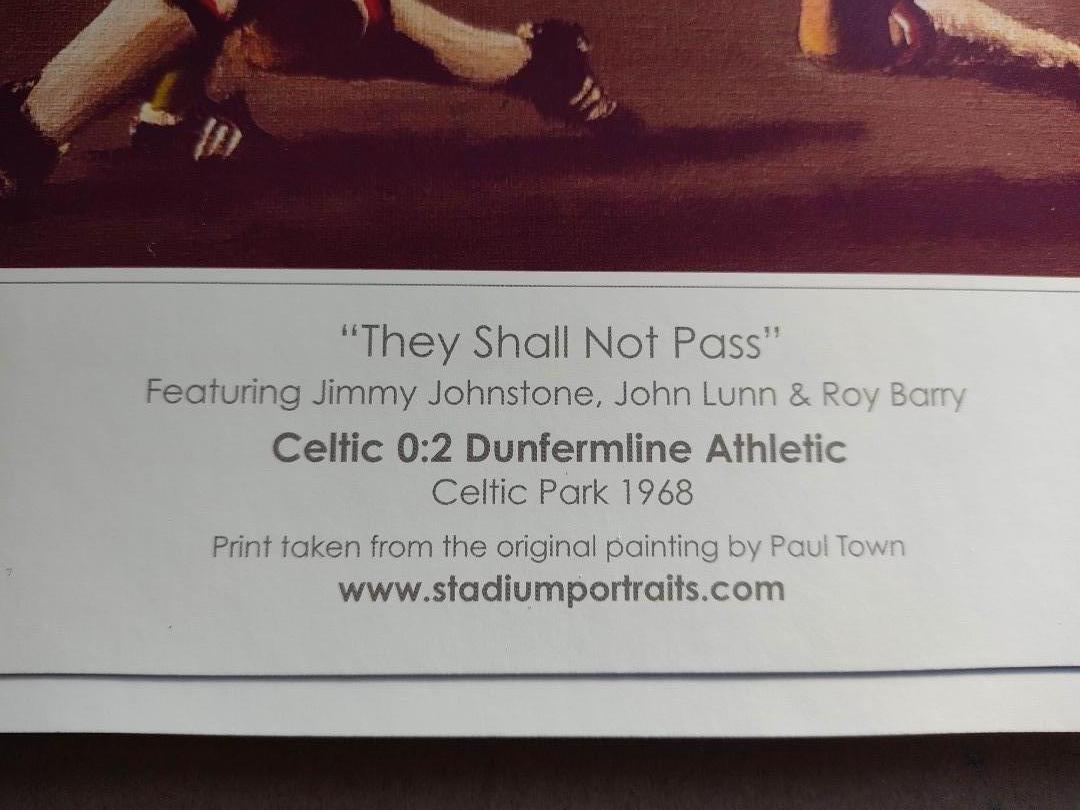 Paul had accidentally met Roy Barry when he was in Edinburgh with a client, Roy was with Jim Leishman and Jason Barber (for whom Paul produced a commission for some years ago)

During subsequent conversations with Kenny McLachlan, Paul became aware of the famous photographic image of Roy and John Lunn tackling Jimmy Johnstone.

Paul realised the image would make a fabulous painting which he brought along to the recent European Trilogy art exhibition at East End Park as one of the added paintings.

The original was raffled during December 2021 and we have prints available. The sale price is £ 25.00

Prints expected week beginning17th January.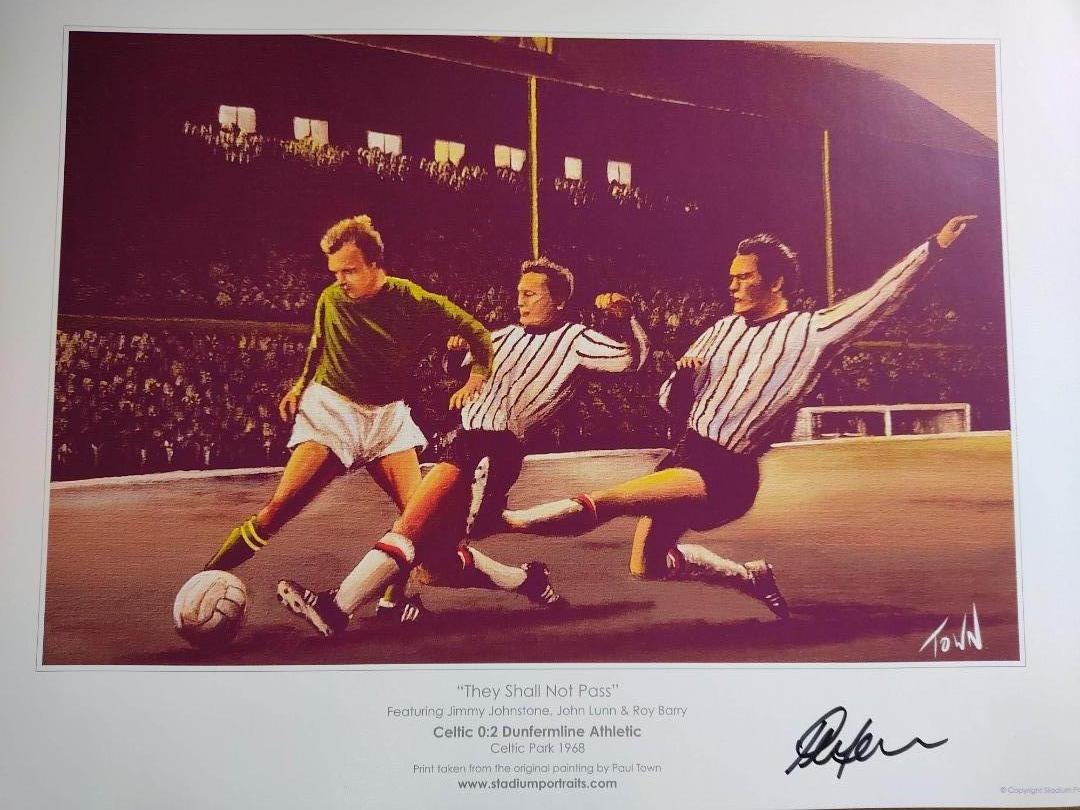 Card payment
Card payment
Paypal Payment
Related Stories


views: 2,555