Scott Thomson Golf day and Fan`s forum
Author: Jason Barber Date: Tuesday, 15th Jan 2008
After the successful testimonial match against Manchester United back in August, and a Sportsman`s Dinner in November, Scott Thomson`s testimonial year continues with the following events confirmed:

Golf day:
Forrester Park in Cairneyhill is the venue on Wednesday 23rd of April. The day itself will consist of:

10:30 arrival and registration, with bacon rolls on arrival. 12pm shotgun start tee off, 18 holes of golf with a 3 course dinner afterwards all for £300 all inclusive per team. Presentation of prizes will be after the dinner. Dinner will be at approximately 18:00, with prizes handed at approximately 19:30.

Teams of three players are being requested, with a fourth member being a Scottish football celebrity (included within the £300 per team) Full list of names will be made available once they have been confirmed, but so far Jimmy Nicholl, Dick Campbell, Stewart Petrie and John Watson have signed up. Current first team players will also be taking part.

Should you wish to confirm a team, please advise as soon as possible by emailing Jason@dafc.net
Fan's Forum Night:
The date of 20th March has now been confirmed, but there will be a free fan's forum night as part of the testimonial with numerous events taking place on the night in Legends Bar at East End Park.

Scott's previous bosses including Dick Campbell and Willie Miller will answer questions as "meet the managers" take your questions.

Scott and his wife Rebecca will take part in a "Mr and Mrs" style competition.

A players panel will then take to the stage, with old team mates Marco Ruitenbeek, Gus McPherson, Lee Bullen and Stewart Petrie all provisionally booked.

There will also be an ongoing quiz throughout the evening, with prizes available to the top teams.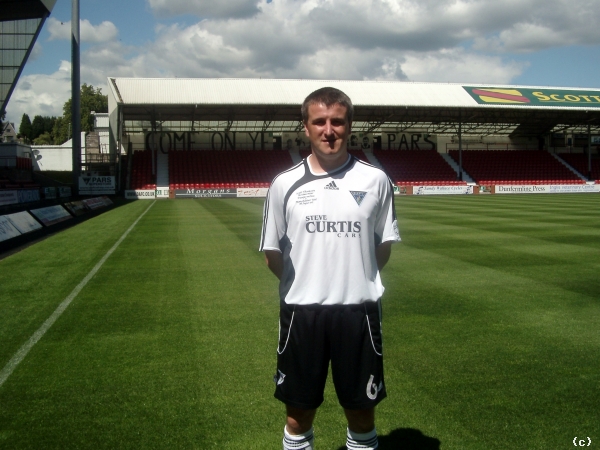 Nipper at the launch of his testimonial year
Bowling Night:
There will hopefully be a bowling night in April, again date to be confirmed, with Young Pars members getting priority booking as Scott has been a keen supporter of their events over the last 10 years. There will be two games of bowling on each lane with a buffet provided.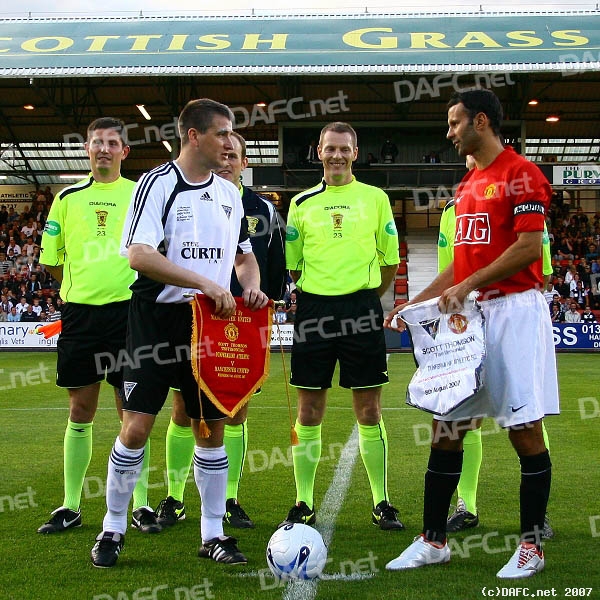 Ryan Giggs finally gets to meet Scott Thomson
These events for both golfing fans as well as younger supporters will bring about an end to the Scott Thomson testimonial year, the highlight of which was obviously the sell out match against Manchester United in August 2007.

Hopefully the events above will prove to be just as successful and as many fans as possible turn out to see some old, and new, faces.

Any queries at all, please email Jason@dafc.net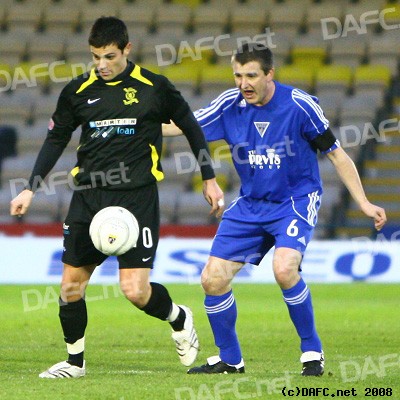 Scott Thomson back in 1st team action




views: 3,022