Semi-final press conference
Date: Friday, 9th Apr 2004

More of the Scottish Cup, press conference Thursday 8th April.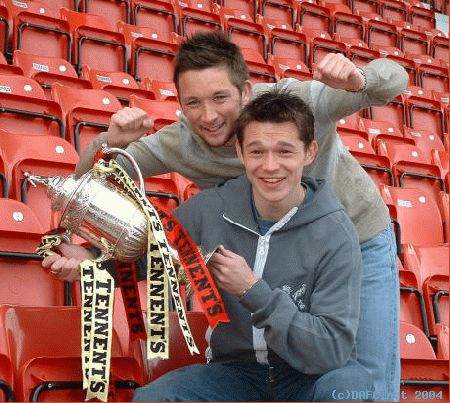 Pre match press conference held at East End park on a sunny Thursday lunchtime. JC was in extremely cautious mood about the semi-final game against Inverness Caley Thistle, saying that Thistle were the underdogs in recent years and caused some major upsets. He said that if we play to our strengths then we should go through, BUT we have to be up for it. John (Robertson) will certainly have his players up for it and trying their utmost to cause another upset again this year.

Calderwood has never been to Hampden so he is looking forward to this challenge. He is also hopeful that he can keep this squad together next year, after spending over 4 years getting the squad in the shape it is he hopes to be able to keep most of them again next year.
The Club Shop has been busy the last couple of weeks, with the fans signing a Good Luck card for the management and players. Marvyn is shown presenting Barry Nicholson with the cards.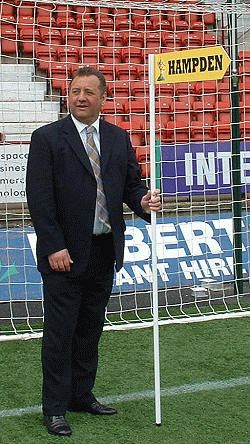 This way
to Hampden




The full interiew can be heard by clicking on the audio link below.



views: 3,633