Signed Framed Pars Top
Author: Jason Date: Thursday, 14th May 2009

A Landmark Signed Pars top for auction, proceeds to go to Mary Leishman Foundation.
Secure Par from the dafc.net forum has very generously donated a signed & framed Dunfermline Athletic top from 1999

The full squad have signed the top, with well known names including current Burnley manager Owen Coyle, Pars legend Hamish French, current Pars veteran Greg Shields, record holding goalkeeper Ian Westwater, assistant manager of the time Jimmy Nicholl, Colin Nish, the late Jamie Dolan and many more.

Plenty other names on the strip, with everyone at the club at the time having apparently signed it!
Any bids on the shirt should be sent to jason@dafc.net.

Queries can also be sent regarding the shirt and they will be forwarded to Secure Par for him to answer.

Closing date for bids is noon on Saturday 23rd May when the highest bidder will be informed of their purchase.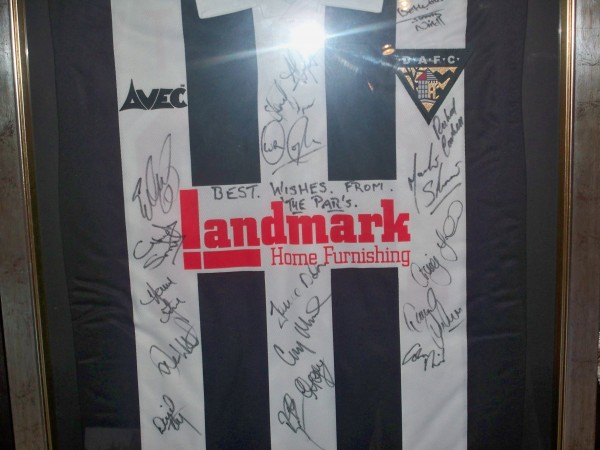 All proceeds are kindly being donated to the Mary Leishman Foundation, more details on the foundation can be found at http://www.maryleishmanfoundation.com

Please email your bids to jason@dafc.net

Thanks for reading this and good luck!



views: 3,414