Stewart Petrie`s Testimonial Match
Author: Jason Barber Date: Saturday, 18th Jan 2003

The current Dunfermline side will take on a Pars select from recent years gone by, managed by none other than Bert Paton and Dick Campbell.

Here we have a look at the line up of ex-Pars who will be donning the black and white once more on a very special night at East End Park.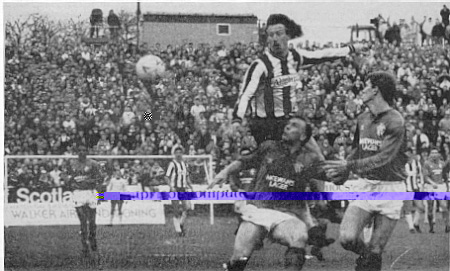 There will be many "blasts from the past" for Pars fans from the youngsters through to old timers as some old favourites don the famous shirt on what promises to be a long talked about night!

Cream of the crop has to be Istvan Kozma. Perhaps the most talented man ever to wear a Pars top, he will take pride of place in Bert & Dicks "Pars XI" against the current Dunfermline team. Also featuring will be Ian Westwater in goals, Jackie McNamara, Greg Shields, Davie Irons and Ivo Den Bieman amongst many others. Expect quite a few cheers as substitutes are made throughout the match!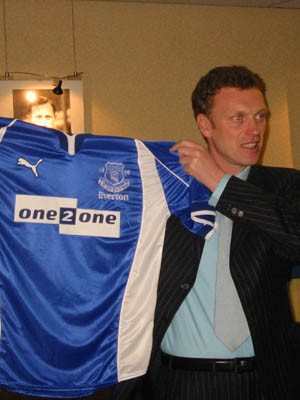 Ex Par Dave Moyes will be back again!
The current Dunfermline team will certainly be given a good work out by the "Legends" as they go out to prove they are still masters of the famous East End Park turf.

But the main man on the night is Mr Stewart Petrie.

Stewart joined the Pars way back in August 1993 and made his debut in a home match against Airdrie. Since then he has been involved in more Premier League campaigns than any other Pars player in history.

The most memorable match out of nearly 300 for the Pars has to be the crucial title battle at Dundee United in 1996. Written off by nearly everyone in the game, especially the press, Dunfermline went to their nearest rivals and won the game 1-0 thanks to Stewart. Getting sent off later in the same game did not stop The Pars going on to beat Airdrie the following week and clinching the 1st division title!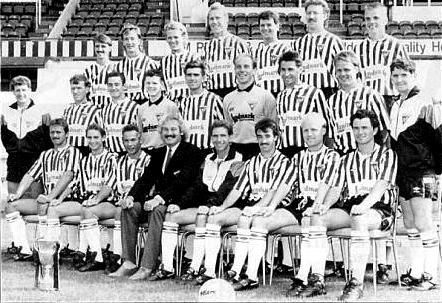 A few of these guys will be returning!




The evening promises to be a one off for Pars fans of all ages. The first player to receive a testimonial at the club since Norrie McCathie back in 1990, there will be a long line of special guests taking a bow in front of their fans.

For players who fall into the "veteran" category, there will be a short match at half time between more Pars legends who are not taking part in the main match. How seriously this match is taken remains to be seen, but it will provide a great opportunity for fans to see some elder statesmen playing at East End Park one last time!

There is no doubt that it is going to be a great evening for all concerned. Hopefully, Pars fans will turn out in big numbers to show their thanks to a player whose type is becoming all too rare in the modern game. Testimonials are likely to become even fewer and far between in years to come, so congratulations to Stewart on being rewarded with his and rightly deserved it is to!

COME ON YE PARS!



views: 3,841