Thats the difference JC !
Author: Brian Duncan Date: Tuesday, 24th Aug 2004

Pars fans hero Lee Bullen thanks Lothian 68 for their postcard.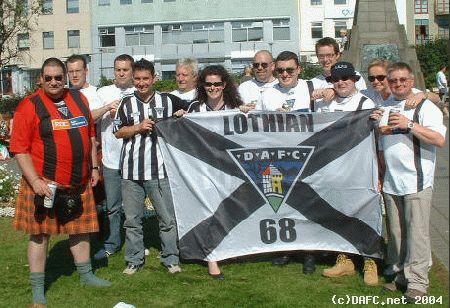 Jimmy Calderwood was surrounded by police at the weekend at East End Park. Main reason for this was his mis-interpretation of the situation which he, and he alone, generated by crazy stories in the newspapers.

JC was certainly stoking up the flames last week by his concern over crazy pars fans attacking him and his family. JC has to realise that 99.9% of Pars fans really appreciate what he (and Jimmy Nicholl) did for Dunfermline Athletic in the nearly 5 years that they were here.

What the problem is with 99% of the fans is the manner that he left and that he went to another SPL team. We did believe that we were going to lose him at some point, but certainly not to a team that was sitting at the bottom of the SPL. JC, if he was wanting to improve himself, was expected to go to a English First Division team. So what if he gets Aberdeen to 3rd or 4th in the League - its no big deal, he has already proved that he can do it.

Personally, I`m really disappointed with his need for a police presence at the dug-out on Saturday.
However, to a much nicer note. Lothian 68 were in Iceland, and also sending postcards. One postcard they sent to was to Lee Bullen who fell out of favour with Jimmy Calderwood.

Lee has just been on the messageboard thanking the Lothian 68 for their postcard (see link below for his comments). Lee we wish you all the best at Sheffield Wednesday, and I think that we Pars fans should organise a trip down to Sheffield for a home game during the season - can you organise tickets for us Lee [we would obviously pay for them ourselves ;o) ]

Lee had many ups and downs at East End Park but he will be remembered for his 100% commitment and his appreciation of the fans. Would he still be here if JC had handed his notice in any earlier ? Would Bully have played from the start in the Cup Final if JC had not known he was going elsewhere ? No need to answer these questions, its all history now.

Its a pity that Jimmy Calderwood doesn`t have half the professionalism that Lee Bullen does !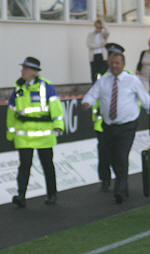 why the Police Escort ??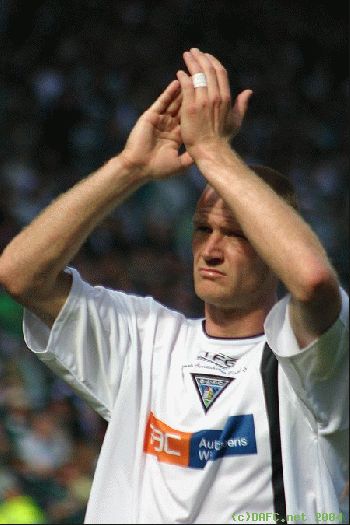 Lee Bullen at the Cup Final
Related Stories


views: 3,210