The Game, Dumbarton
Date: Thursday, 22nd Nov 2012

The Game, Match Program vs Dumbarton Saturday 24th November 2012. exclusive interview with Gavin Masterton.
You all want to know what Gavin says about Dunfermline, then get it in The Game on Saturday.


Dunfermline Athletic's award-winning matchday magazine
In this week's issue we have…

EXCLUSIVE! The only interview that Gavin Masterton, Director and main shareholder, has given about his involvement with the club, the financial situation at the club, and the steps that are being taken to improve things. You'll not get this interview anywhere else.
And what about these…

"They will get a lift coming to (a hopefully busy) East End Park this afternoon, and will be hoping to bounce back from the Morton result." Who better than Gerry McCabe, former Dumbarton player and manager, to set the scene in First Voice

"I'm very happy to get the chance to work with Jim, he's got such a great record and … if you don't step up to the mark you get the hairdryer treatment from Jim, a good blasting!" Stephen Husband describes his first few months at East End Park

"…the club cannot live on the support we are getting". No this wasn't one of our current directors, but Pars Manager Andy Dickson in 1956. Read about all the really interesting things that happened On This Day in Pars history.

"…we really felt that we could run all night with the charge we were getting from the fans." The great Bert Paton – a man with Dumbarton connections – reminisces on those wonderful European nights.

And much more besides, including this week's views from Jim Jefferies, pages on our visitors, info about the Young Pars And other youth activities, Jim Macdonald's quirky Beautiful Game, and all the stats you'll ever need…

The Game is considered to be one of the leading match programmes in Scotland. It has 48-fact filled pages of original material in every issue and is available for £3.00 by subscription, from the Club Shop or from sellers around the ground on matchdays.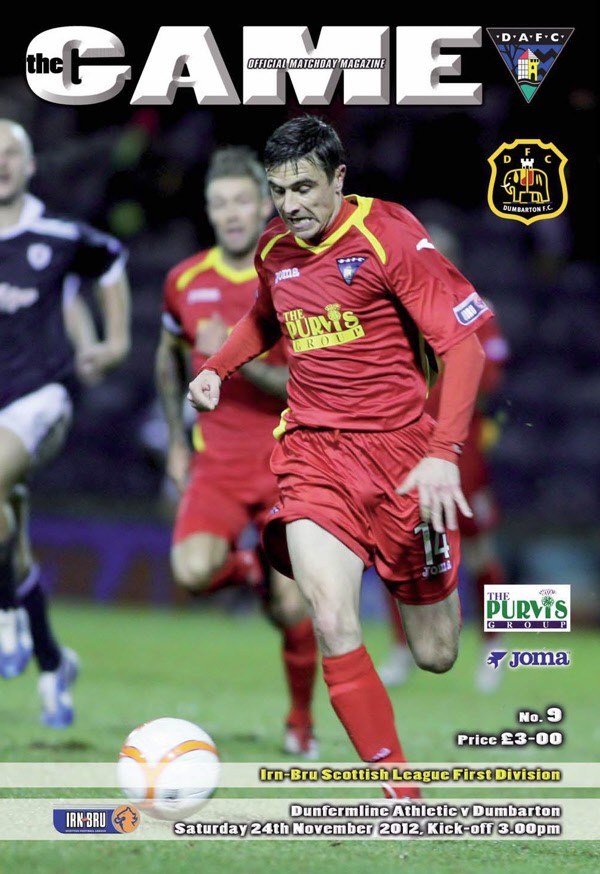 views: 1,825