What you didn`t know about DAFC
Date: Tuesday, 31st Mar 2020

The Pars have been playing for fans in Dunfermline for over 134 years and have had a lot of ups and downs along the way. At times, one of the top clubs in a number of European championships, while at other moments staring down the barrel of financial ruin and facing regular relegation, DAFC has seen it all during its colourful history
Throughout it all, the fans have stood by it, even taking ownership of the club when the previous managers had driven it into financial administration. Whether you`re a lifelong Pars fan or a newcomer to the club, there is always something new to learn about it.
Here are some facts that you might not know about DAFC. 



1. They Haven`t Always Wore Black

While the iconic black and white colours of DAFC are all that any living fans can remember, this hasn`t always been the case. Up until 1909, the Pars had experimented with a wide range of strip colours, including blue, red, and white. The exact reason for the colour change is unknown, but the decision was made on the eve of DAFC joining the Central League for the first time. The colours have remained unchanged for 111 years.


3. It Used to Be a Cricket Club

Long before DAFC joined the Scottish League, they weren`t solely dedicated to football. The club was originally founded by members of the longstanding Dunfermline Cricket Club, who had been playing football casually for several years beforehand. According to rumour, members of the cricket club founded DAFC after an argument with other cricketers, who refused to participate in the creation of a football club.


3. Former Players Have Managed Man United

When DAFC hasn`t been making a name for itself on the national and European stage, they have been producing players that have gone on to manage the most well-known club in the world. Manchester United is one of the most widely-followed clubs in the country, with all of the biggest sports betting sites in the UK offering odds on their latest games. One of the reasons Man U`s odds have been so good for the past couple of decades is because two former DAFC players, Sir Alex Ferguson and David Moyes, have managed the club.


4. No-One Knows Why They`re Called The Pars

There are many theories flying about that attempt to explain DAFC`s nickname. However, the truth is that nobody really knows the origins of the Pars. Some say that the first footballers on the squad were well known for their frequent visits to the local pub, and therefore earned the nickname `the paralytics`. Others say that the name comes from the parallel black and white stripes on the DAFC jerseys.

Others believe that the name comes from the Gaelic name for Dunfermline: Dùn Phàrlain. While we may never know the true story, all of the prevailing theories are pretty interesting.

Did you know any of these facts about DAFC?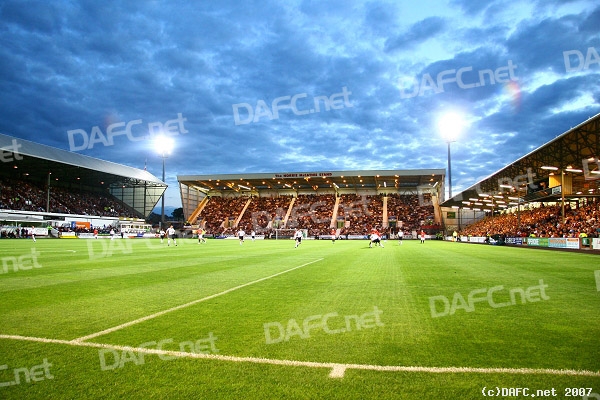 Related Stories


views: 672