Raffle Open Day June 2019
Date: Monday, 24th Jun 2019

DAFC.net will be holding a raflle on the Open Day on the 30th June 2019. We have several shirts which might be of interest to those who were not able to bid in the previous auctions pl;us some other items.

Tickets will be £1.00 each (per strip) and will be drawn by 1.30pm (not 3pm) on sunday afternoon. Tickets can be purchased online with paypal payments (see below). You will be sent by email your ticket number(s) prior to the draw. If you pay online I should send you a copy of your tickets.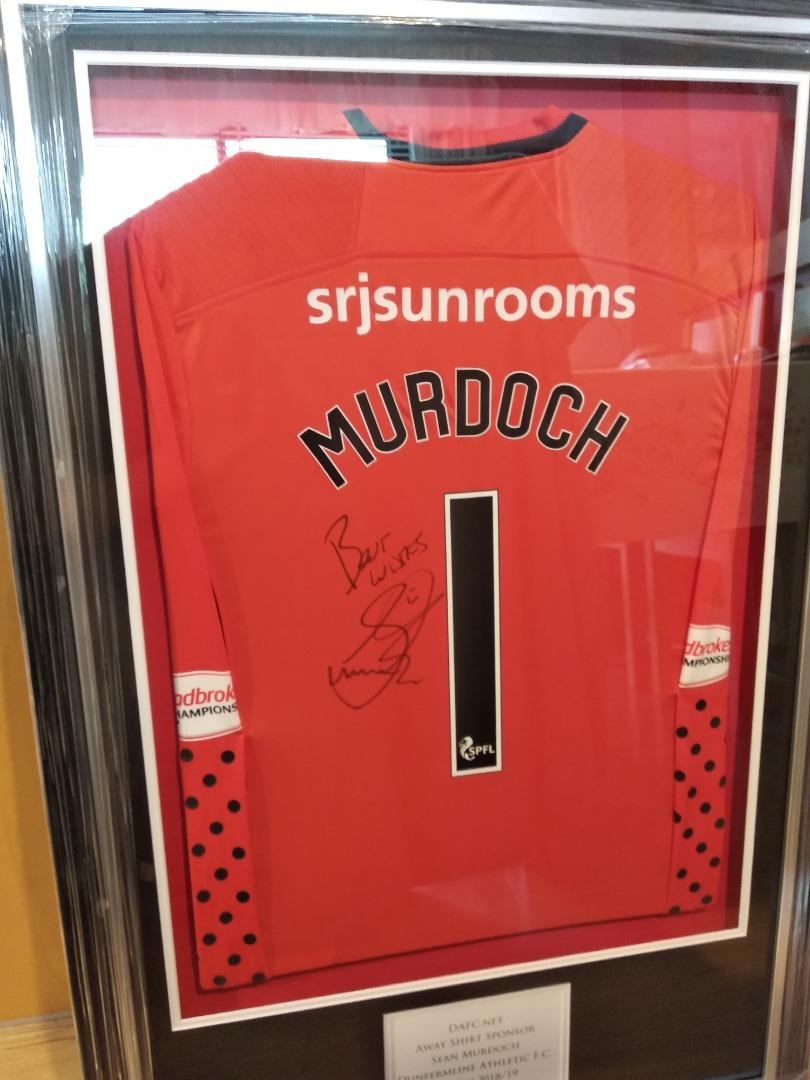 Due to the success of the Raflle we have decided to add 5 further shirts as prizes. ***

1. Seven Heros shirt, Aiden Connelly

2. Sean Murdoch (framed) from this past season.

3. 1st Team shirt (framed) signed by all players, first one of last season 2018-2019 (July)

4. 1st Team shirt (not framed) signed by all players, from previous season 2017-2018.

5. Andy Kirk Shirt

6. DAFC UEFA Cup 2004-2005 shirt

7. PARS 68 Tee Shirt

8. 1st Team Home signed strip 2019-2020 - just added ***

9. SRJ Windows Away Top

10. SRJ Windows Home Top

11. Purvis Home Top

12. Purvis Home Top

13. RAC Auto Windscreens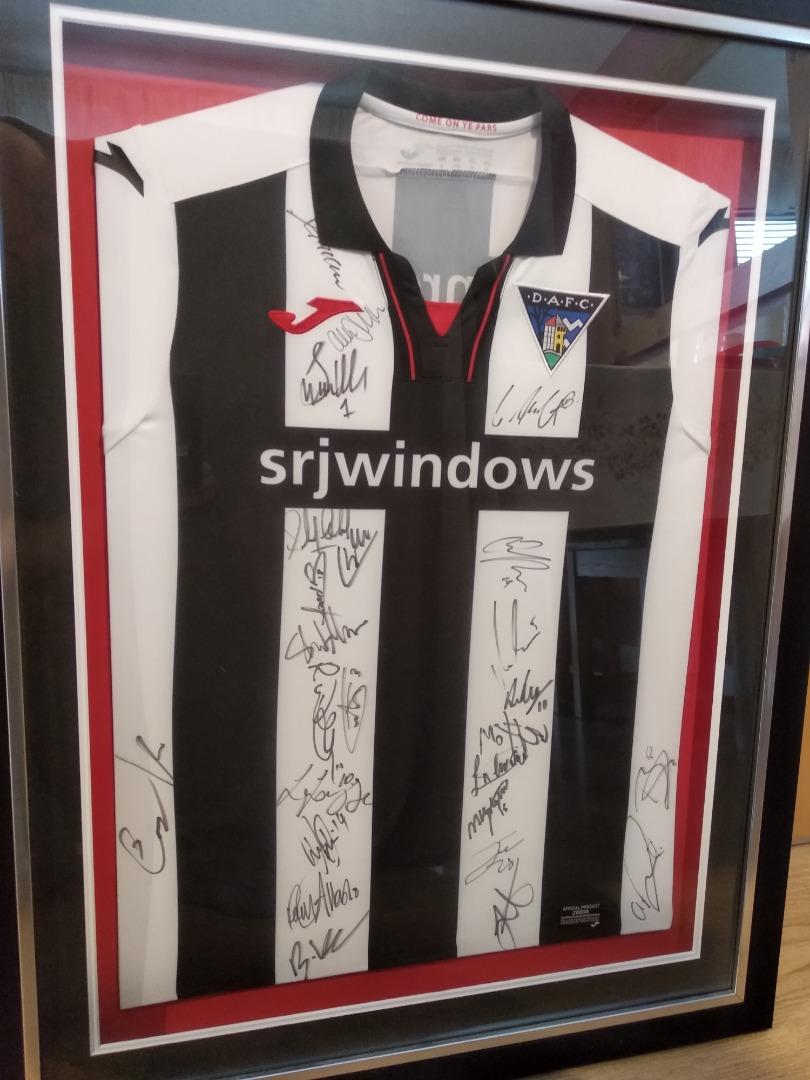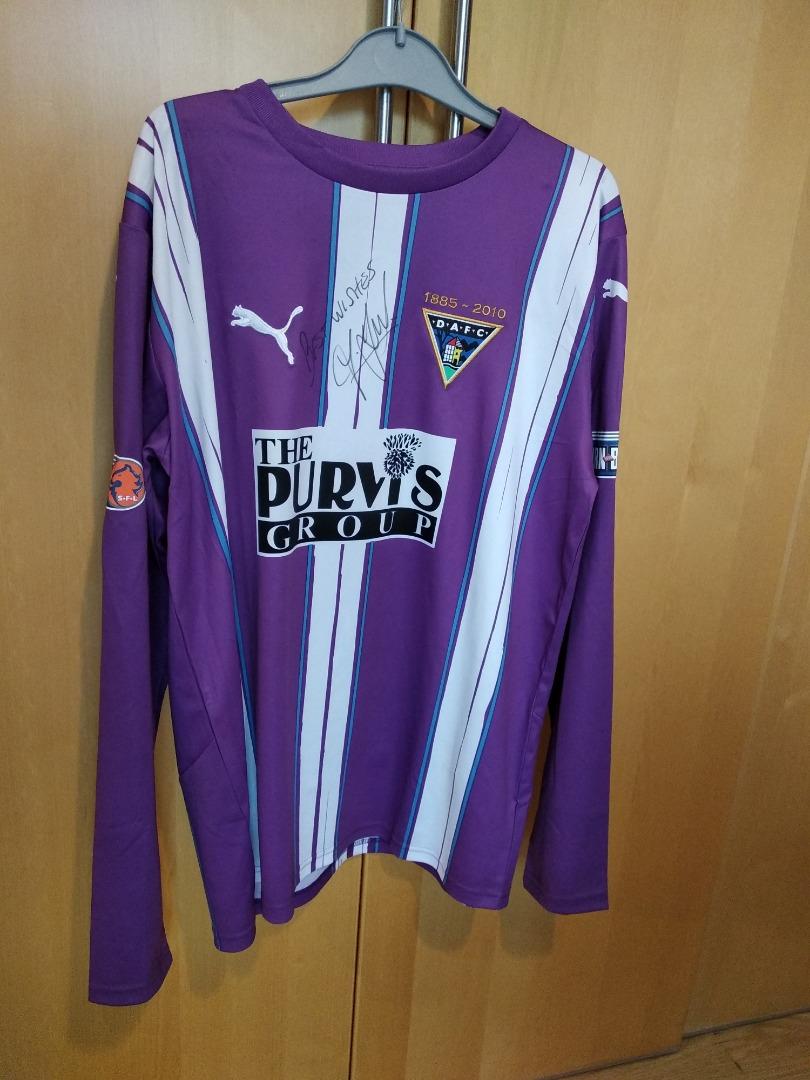 views: 3,320