`Those European Nights`: Dunfermline Athletic versus West Bromwich Albion and Spartak Brno
Date: Thursday, 31st Aug 2023

There is now an opportunity to buy prints of two titanic clashes from Dunfermline Athletic`s European past. These prints celebrate the great victories over Spartak Brno of Czechoslovakia and F.A. Cup Holders West Bromwich Albion.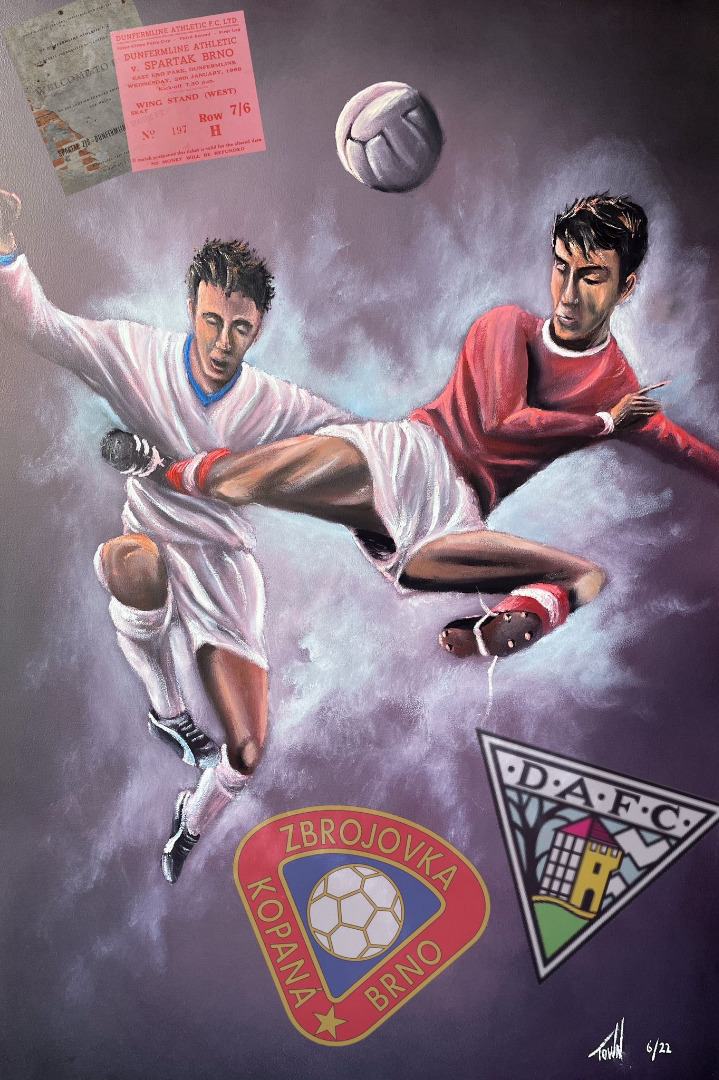 They are based on specially commissioned paintings by renowned football artist Paul Town. The limited edition, signed, prints also feature images of memorabilia from the two ties.

The profits from these sales will go to the Club to benefit the Dunfermline Athletic Youth Academy.

Card payment
European Series: Spartak Brno and West Brom (2)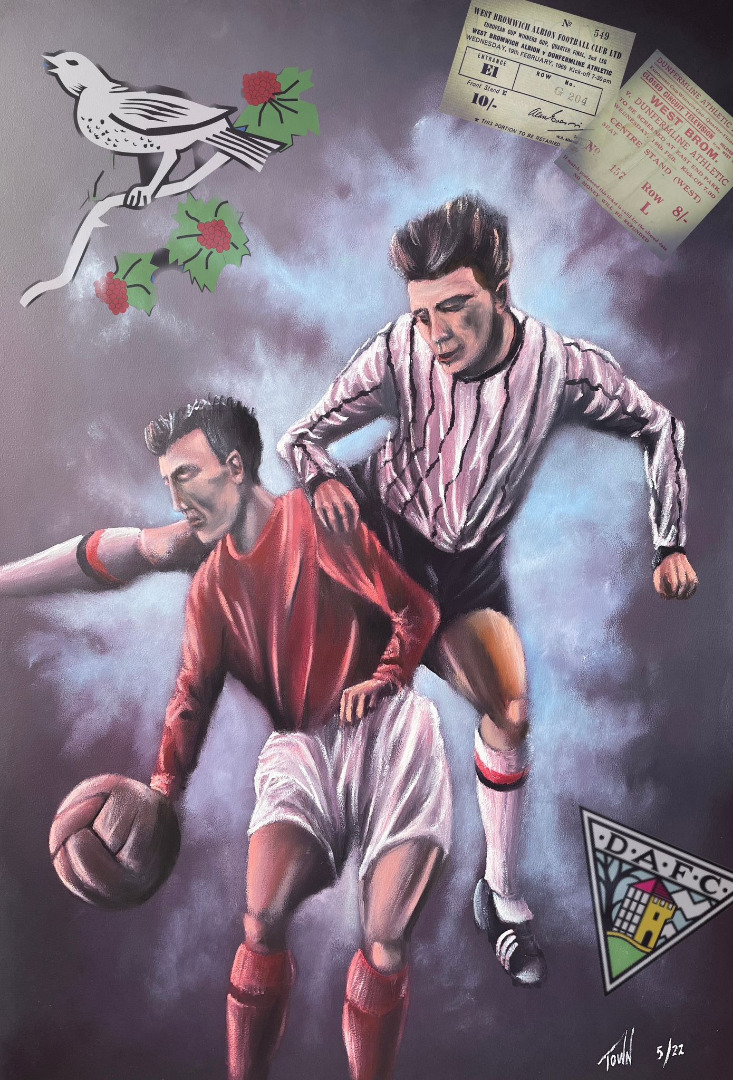 On Dunfermline`s march to the quarter finals of the 1965-66 Inter-City Fairs Cup, the Pars met Spartak Brno in the third round. The first leg was played at East End Park on 26 January 1966 on a rain-soaked and stodgy pitch. The Czechs were said to have `a rugged defence`, and it took Dunfermline an hour to break down the resistance.

It was Bert Paton who scored first, and this was followed by a penalty from Alex Ferguson. The return leg was played in Brno on 16 February 1966 amidst poor weather conditions. Not only that but the Manager, Willie Cunningham, was in hospital for an operation and the team was taken by the trainer, Andy Stevenson. Fine performances by Jim Thomson, Alex Smith and a young Eric Martin in goal ensured that Dunfermline left with a 0-0 draw. The Pars advanced to the next stage.

The 15th of January 1969 saw the visit of the English cup holders West Bromwich Albion to East End Park in the quarter finals of the European Cup-Winners Cup. It was a fine match but Dunfermline failed to score and the odds shifted after a goalless draw towards an English victory in the return leg at the Hawthorns on 19th February 1969.

Strangely, that was not to be. Pat Gardner scored inside two minutes and the Dunfermline defence, superbly marshalled by Roy Barry, held firm on a frozen and sanded pitch. Dunfermline were through to the semi-finals of a European competition.


The prints are sold as a pair for £50. Your support is much appreciated.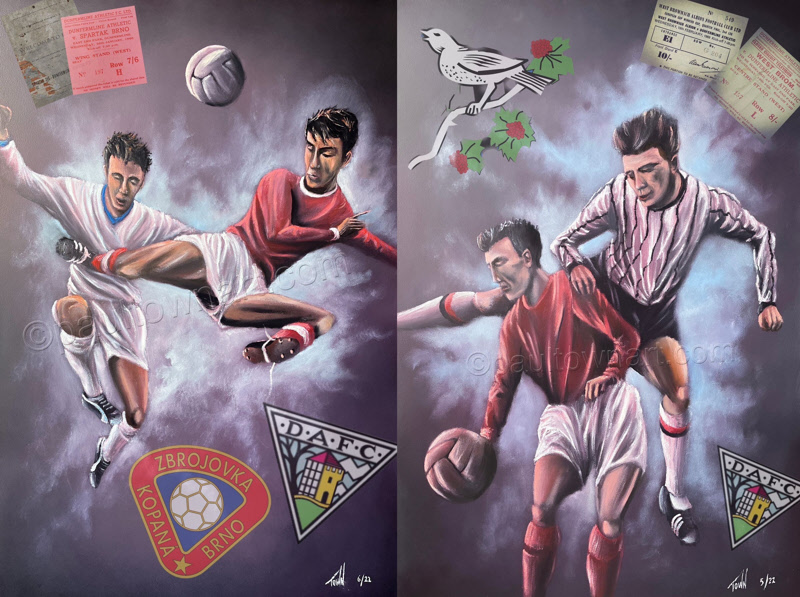 Related Stories


views: 407